Jonathan Van Ness can be the wedding officiant for one very lucky couple this Pride season.
Thanks to a new contest from Elysian Brewing and Seattle Pride, the Queer Eye reboot's grooming expert will preside over a wedding on 4 June. The location will be Elysian Brewing's Capitol Hill Brewpub in Seattle.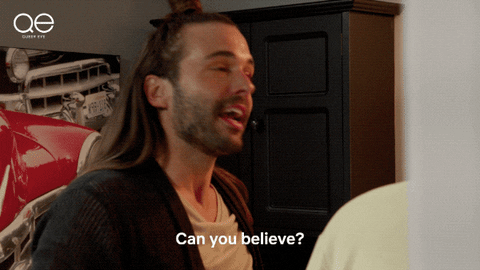 Jonathan Van Ness at your wedding
The date falls during Pride Month, of course. However, it also marks the one-year anniversary of the day the Supreme Court ruled that a Colorado baker didn't have to provide a cake for a same-sex couple's wedding.
The wedding will also coincide with the return of Elysian's GLITTERis Pride Ale, available on 1 June. The ale has been named the official beer of Seattle and San Francisco Pride and sales will benefit both organizations.
Watch the video below:
'I'm so excited to team up with Elysian Brewing during Seattle Pride to share the message that all people should be free and proud to express themselves as they are,' Van Ness said in a statement.
'I can't wait for June!'
How can you take part?
The rules to enter the contest are very simple.
If you're LGBTI and thinking of walking down the aisle with your partner soon, just post a video about your love story on Instagram. You have until 10 May to enter the competition.
Make sure your profile is public, use the hashtags #MarryUsJVN and #Contest, tag both @ElysianBrewing and @SeattlePride and good luck!
See also
The Queer Eye gang hung out with Alexandria Ocasio-Cortez on Capitol Hill
Queer Eye's Jonathan Van Ness just gave the perfect clapback to former TV star
Queer Eye's Jonathan Van Ness to publish an Over The Top memoir this fall