Two of our favorite people in the world are about to meet and yes, avocados will be involved.
Queer Eye's avo lover Antoni Porowski and Prime Minister of Canada Justin Trudeau are going to have brunch together. As if the news wasn't amazing already, the brunch will be Pride-themed.
The two are teaming up for Montreal Pride's weekend on 19 August.
Notably, the brunch, which is part of a fundraising event for Canada's Liberal Party, will focus on the 'importance of Pride and Canada's contributions to the world today'.
Antoni and Trudeau will have a few avocado toasts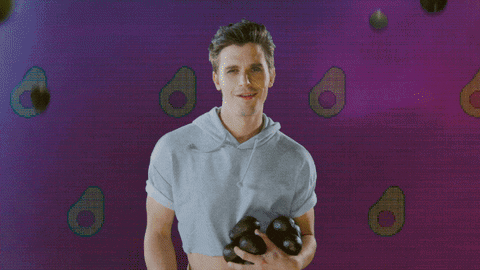 Those who love Queer Eye know Antoni is the food and wine expert of the Fab Five.
Queer Eye is the Netflix reboot of Queer Eye For The Straight Guy. It features five fabulous experts helping straight men dealing with a specific issue in their lives. The show also gets rid of some residual toxic masculinity in the process, which is a total plus.
As for the brunch, hold your horses as Porowski won't be cooking, but there's still a chance his now famous avocado and grapefruit salad might actually be served. And he will probably share a few of his cooking tricks with Trudeau, an advocate for LGBTI rights.
The Prime Minister, elected in 2015, has walked many Canadian Prides parades throughout the years.
He also offered an apology to the LGBTI community in November 2017. Particularly, the apology addressed the LGBTI service members who were 'purged' from the military during the Cold War and beyond.
Do you live in Canada? You *might* actually join
If you live in Canada, you can actually join Antoni and Trudeau. According to the Liberal Party's website, in fact, any Canadian citizen can go as long as they're willing to pay $75 to $350 for a ticket.
Canadians can also take part in the contest closing on 2 August for the chance to sit at Trudeau and Porowski's table. One lucky winner can have brunch with them for free.
Furthermore, party donors will automatically participate, but you don't have to give money to have a chance at victory.
Pride Montreal parade is on 19 August
Pride Montreal Parade will take place on the brunch day, on Sunday 19 August. Kicking off at 1pm, the march will last three hours, with a moment of silence at 2:30pm.
The parade will start from the former West End LGBTI area to arrive at the very heart of the new Village.
As in the previous years, the 2018 march will draw inspiration from the rainbow flag, highlighting the color blue, a symbol of calm and serenity.
Read more from Gay Star News:
Justin Trudeau's son wore a pink dress and the internet can't handle it
Queer Eye's Antoni Porowski giving New York diner a makeover for his first restaurant
A lesbian Queer Eye is in the making and this is how you can help